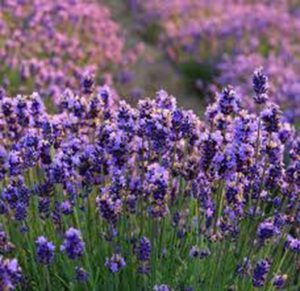 "Make these into a sacred anointing oil, a fragrant blend, the work of a perfumer. it will be a sacred anointing oil."
Essential oils have been around since the beginning of time. They were Earth's first medicines. Essential oils were used to treat the sick, expand spiritual consciousness, and used as part of religious ceremonies. In modern times, you have infinite choices in choosing Aromatherapy products.
Essential oils or "Vital Life Essences" (named because they are the Soul of the Plant) have been known to promote therapeutic properties.  Aromatherapy has many benefits and can help boost our immune systems. Everything on the Planet, including ourselves, is composed of energy and resonates with a particular frequency. Plants and flowers, the constituents of Essential Oils, resonate with a high frequency. This is important in healing because resonating with a high frequency allows us to build a strong immune system. When we apply essential oils to our physical bodies, we can achieve optimum health by clearing the energetic pathways in the physical body, also known as "chakras."
One of the most popular and my personal favorites is Lavender Oil. I love the scent of Lavender and I use it extensively in my spiritual practice. It reminds me of working in spas and preparing the space for holistic treatments. I loved filling the room with the fragrance of Lavender. As an Esthetician, I mixed Lavender Oil into the Massage Cream. Lavender is known to be the #1 oil for relaxation. It induces a peaceful state in your emotions and balances your entire Human Energetic System.
When beginning to practice Aromatherapy, Lavender Oil is a must on your Essential Oil list.  It has been nicknamed "The Mother of Aromatherapy" because she can do almost anything.  She is a very versatile oil and can bring joy to our Heart!
Is Lavender one of your favorite scents? On Long Island, there is a must-see location on the North Fork. The Lavender Fields, called "Lavender by the Bay" is an extraordinary place to visit. As you step onto the fields, you can breathe in the beautiful, sweet scent of Lavender.
The history of Lavender originates with a story of a French Chemist Rene Gattafosse.  While working in his laboratory, he burned his hand in an explosion. Immediately, he plunged his hand into a nearby jar of Lavender. Gattefosse was amazed how the oil hastened healing. He went on to study the therapeutic properties of essential oil. Later, he was nicknamed "The Father of Aromatherapy."
Lavender Oil makes a beautiful addition to an Aromatherapy collection. Since Lavender Oil is very beneficial for burns, it is ideal to keep in your kitchen. You can put it directly on the skin without a carrier oil. Most essential oils are too strong to put directly on you skin and need to be mixed with a carrier or vegetable oil. Some Carrier Oils include: Almond Oil, Evening Primrose, Argan, Coconut and Jojoba. There are many oils out there!
Some benefits of Lavender include:  releasing stress and anxiety, balances and harmonizes our chakras and energy centers, treats burns, cuts and bruises, and induces peaceful night sleep.
Start your day with Lavender! As you begin your day, invigorate your senses with Lavender and you can energize your entire physical body. Make a Lavender Spray by filling a spray bottle with 3/4 water and add 7-8 drops of essential oil. Shake and spray around your body in circular motions. This is especially refreshing for hot, summer days.
To create a relaxing blend, fill 3/4 of a 15 ml. bottle with a carrier oil of your choice. Add 7-8 drops of Lavender, 5 drops of Sandlewood, and 2 drops of Rose Oil. Shake the bottle and apply or inhale. This blend is very beneficial in opening the Heart Chakra.

Bring joy into your life by treating yourself to the beautiful Aromatherapy gift of Lavender.
Enjoy your day!
Sue
Share this...