Heal Your Mind, Body & Spirit with REIKI
Reiki (PRONOUNCED RAY-KEE) is a Japanese holistic treatment that balances the body, mind and spirit. It will boost your Life Force Energy and balance the energy meridians in the body.
Reiki is Love,
Reiki is Light,
Reiki is Peace,
Reiki is Energy Balance.
"If you wish to understand the universe.  Think of energy, frequency and vibration."—Nikola Tesla
Since all matter is composed of energy, by learning to work with your own energy, you have the power to mold your creations into whatever you desire.  At this time, our global consciousness is awakening to a higher dimension and we can let go of patterns that no longer serve our soul's journey.  Learn how to transform your life in extraordinary ways…
Welcome to "The Lavender Lady."
We are committed to a path of healing that is very much needed at this time on Earth.  She needs all the love and light we can give her.  The Lavender Lady Sanctuary provides vibrational tools such as Reiki, Crystals and Vibrational Healing to help us release stress from the body and heal us at a deep, cellular level.  
We also provide holistic services…
The Lavender Lady Sanctuary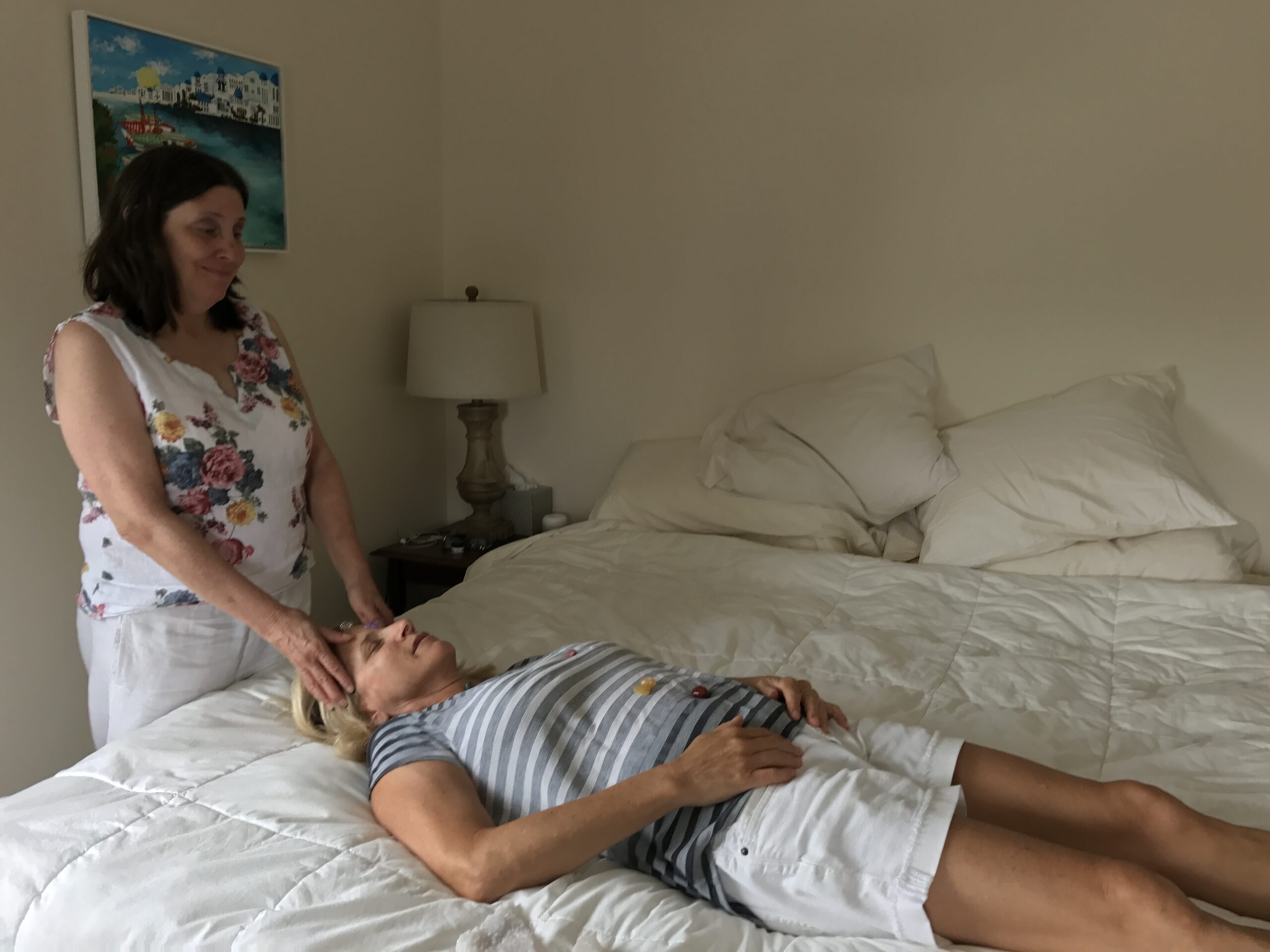 "I have been enjoying Reiki sessions with Sue for several years now. Unlike massage, (which I also enjoy) Reiki has a spiritual quality that leaves me feeling lighter and more centered. I feel I can see more clearly and with a calmness that I didn't have before, allowing me to be more productive in my day and more in tune to my relationships. Sue has healing hands and a kindness that she shares through them. I would recommend a session to anyone! For healing or simply divine relaxation."
"Sue Marcus has an innate ability, once she gets to know you, to know exactly the stones that you need and would love.  She only deals with the finest of quality.  This is based upon her years of vast knowledge in the spiritual community. It is a pleasure purchasing stones and getting the necessary information that is needed for your journey."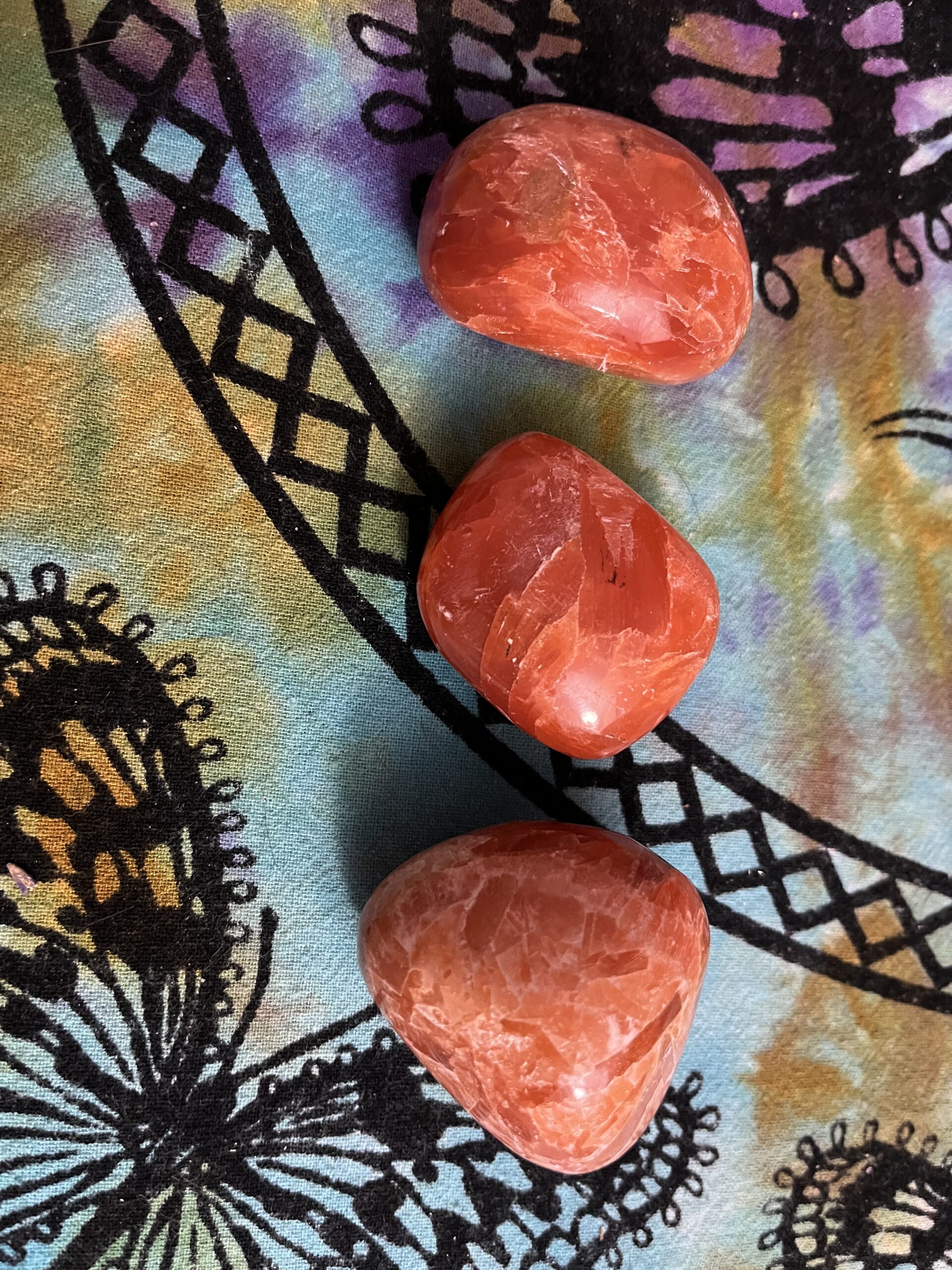 Crystal of the Month
Orange Selenite
These amazing Orange Selenite Tumbles come from Morocco.
Orange Selenite is a beautiful stone that inspires our creative juices to start flowing and expands our imagination. Orange Selenite is a variety of Selenite and a Gypsum stone. Great crystal to keep with you while working on new projects.
Properties: Enhances your creativity, Sensuality, Soothes emotions, Serenity, Positive Energy, Good luck.
Orange Selenite has extraordinary energy. It is also a great tool for healers because of its high vibrational energy and benefits. Bring joy into your Heart while meditating.
Live your life of passion with Orange Selenite and reach success!
Affirmation:
"I am an open channel for my creativity and imagination to flourish in extraordinary ways."
Sign up for my free newsletter below and receive a free MP3 Meditation Download – Energize Your Chakras.